Our Mission
We believe that oral health contributes to overall wellness and is an important aspect of helping our patients reach their full potential.
Our dedicated family and team honor the trust you place in us, and we provide clear communication and empathetic care.
Our state-of-the-art facility, advanced techniques, and decades of experience, combined with a gentle approach, set the tone for your dental care.
We measure success by the partnerships we have in our community, the loyalty of our patients, and by your referrals of friends and family.
Dickinson & Branon Dental Care
12 Mapleville Depot
Saint Albans, VT 05478

Phone: (802) 527-1227
Email: [email protected]
Office Hours
Monday: 8:00 AM - 5:00 PM
Tuesday: 8:00 AM - 5:00 PM
Wednesday: 8:00 AM - 5:00 PM
Thursday: 8:00 AM - 5:00 PM
Friday: 8:00 AM - 5:00 PM
Saturday: Closed
Sunday: Closed
Appointments
Our practice is committed to providing you and your family with safe, gentle, and high-quality dental care. We understand that you or your child may feel anxious about visiting the dentist. We are sensitive to your needs, and it is our goal to make you feel comfortable visiting our practice while we provide the best possible care. We understand you have a busy schedule, so when you're preparing to visit our office, please remember your appointments can last between 45 and 90 minutes.
Insurance and Billing
Dickinson and Branon Dental Care is currently accepting new patients. We are an in-network provider with Northeast Delta Dental, CBA Blue and FEP Blue. For other insurance plans, please contact our office and speak with one of our front office staff for details. Our office staff is always available to help you with insurance claims and paperwork. We'll work with your insurance provider to make sure your coverage meets your needs and your budget.
Payment Options
We accept checks, cash or credit cards and convenient payments through our e-mail billing statements.
---
Financing Options
CareCredit
CareCredit is here to help you pay for treatments and procedures your insurance doesn't cover. We offer No Interest* financing or low minimum monthly payment options so you can get what you want, when you want it. You can even use CareCredit for your family and favorite pet.
With three simple steps, including an instant approval process, it's easy to apply for CareCredit. After you're approved, you're free to use CareCredit for the services you choose including LASIK, veterinary, dentistry, cosmetic, hearing aids and more.
CareCredit is endorsed by some of the most credible organizations specific to each healthcare profession we support. And CareCredit is a GE Money Company, so you know you can count on us. For over 20 years, we've been helping over five million cardholders get the healthcare treatments they want and need.
Now you don't have to worry about saving up for the procedures you want and need. With CareCredit, the decision's in your hands to get what you want, when you want it.
Lending Point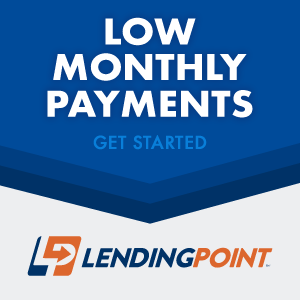 Lending Point is a great way to Smile Now, Pay Later. With a fast online application and quick decisions, you'll know right away what your monthly payment will be based on the terms and length of your loan.

No down payment or hidden fees, Lending Point Patient Financing has terms and payments that fit your budget. You can check out your options without impacting your credit score too! For more information and/or to apply click the logo or go to www.lendingpoint.com

---
Facilities and Equipment
Digital X-Rays
Itero Scanner
Cone Beam 3-D Digital Imaging System
Our office is equipped with a state-of-the-art UV Micron air filtration system that cleans and purifies the air, providing a full air exchange every 10 minutes. We also employ several JADE Air Purifiers that removes up to 99.998% of viruses, bacteria, and airborne pathogens and cleans and purifies with six air changes per hour.